Cleaning Your Invisalign Aligners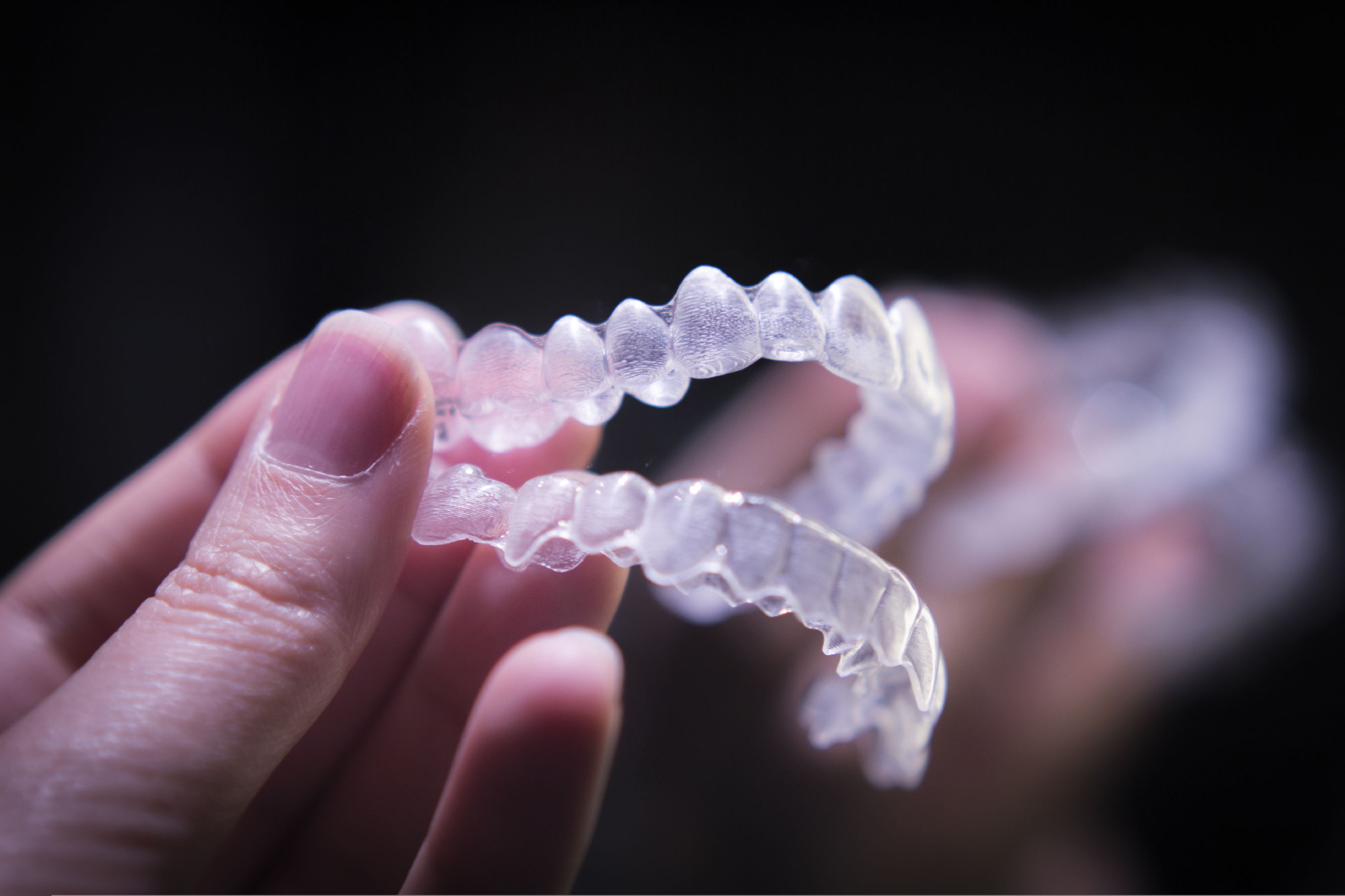 Invisalign® is an advanced teeth straightening treatment that corrects malocclusion problems without the use of metal brackets and wires. Instead, Invisalign patients progress through a series of clear plastic aligner trays. The trays sit securely over the teeth and are virtually invisible.
Each set of Invisalign aligners is worn for just a couple of weeks, but it is important that patients keep their aligners clean so they do not become discolored. Cleaning Invisalign aligners also prevents bacteria buildup that can lead to tooth decay. Dr. James Altomare teaches his Skillman, NJ, patients proper cleaning techniques so that they are prepared to care for their aligners.
How Frequently Should Aligners Be Cleaned?
One of the most frequent questions that Invisalign patients ask is how often they will need to clean their aligners. As with the natural teeth, aligners need to be cleaned regularly to prevent bacteria buildup and rinse away any debris that could damage aligners or make them appear discolored.
Ideally, Invisalign aligners should be cleaned every time they are removed (which is every time a person eats or drinks). However, when people are on the go, a deep cleaning usually isn't practical. As long as patients rinse their aligners each time they are removed, and rinse the mouth before putting aligners back in place, a daily deep cleaning should be sufficient.
What Should I Use to Clean My Aligners?
Another common concern our Skillman patients have is how easy it is to clean aligners. Many ask if they will require special tools and products to keep aligners clean. There are a few things that Invisalign patients will want to buy to make cleaning Invisalign aligners easy and effective, but none of these products are particularly costly or difficult to find.
The products most commonly used to care for and clean Invisalign aligners include:
A retainer case
An Invisalign cleaning solution
Clear, unscented antibacterial soap
A soft-bristled toothbrush
Cleaning and Storage Tips
Cleaning Invisalign aligners may seem intimidating at first, but once patients get into the habit, they should have no trouble keeping their aligners clean. We suggest that our Skillman patients follow these simple tips to properly clean and store their aligners:
Always remove aligners before eating or drinking
Rinse aligners every time they are taken out
Do not put aligners back over teeth that have not been brushed (or at least rinsed)
Once a day, soak aligners in a cleaning solution for 30 minutes
Refrain from using soaps or cleaning solutions that are colored or scented
After soaking, gently brush all surfaces of the aligners with a soft-bristled toothbrush
Keep aligners in a clean, closed retainer case when not in use to prevent loss, damage, or bacteria buildup
Schedule an Appointment
If you have questions about cleaning your Invisalign aligners, or would simply like to learn more about the Invisalign treatment process, Dr. James Altomare would be happy to meet with you. Schedule an appointment at your earliest convenience by calling (609) 921-1020.
Related to This