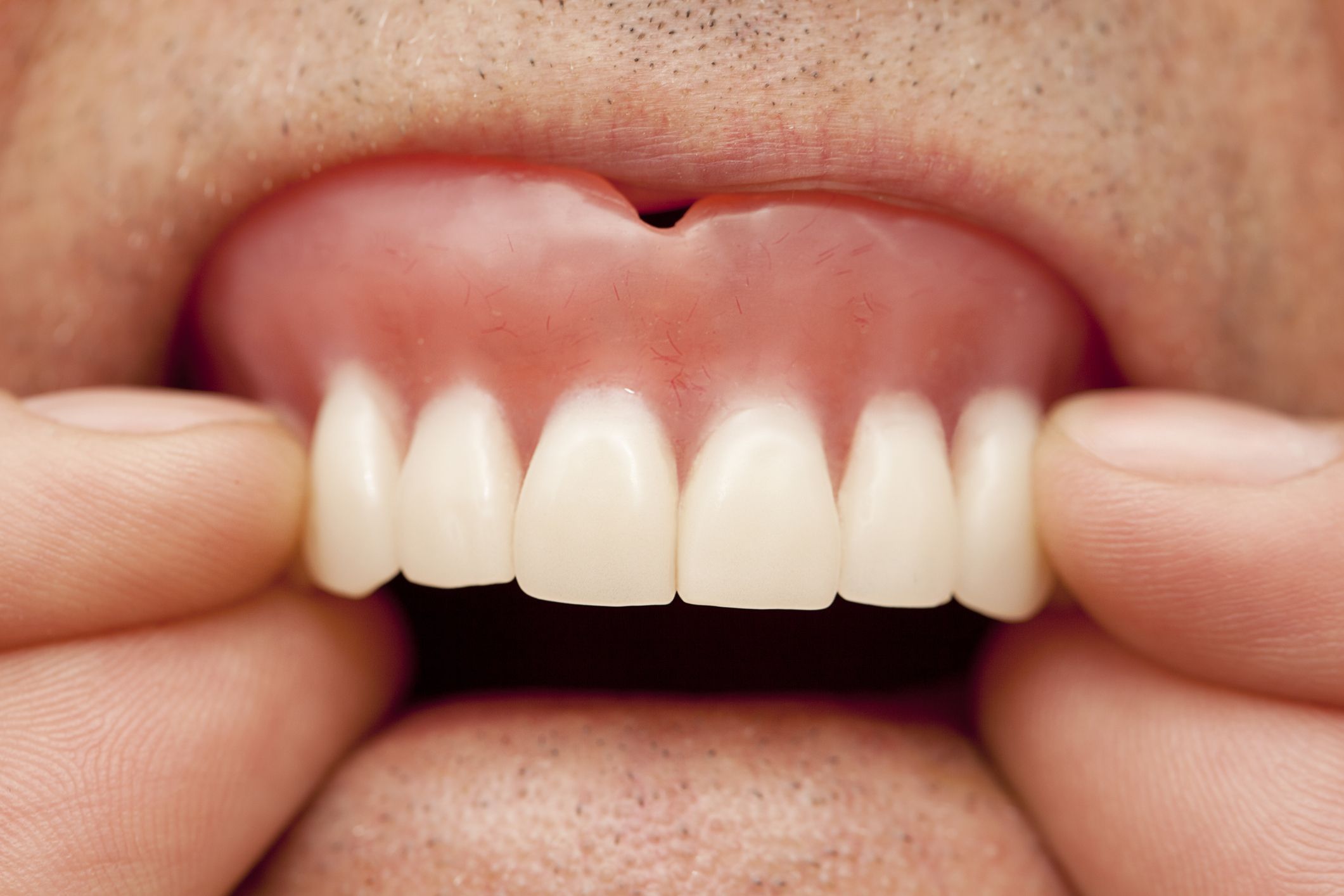 Dentures are the most common replacement solution for missing teeth. The benefit of traditional dentures is that they can be used to replace a few or all of the teeth in the mouth without surgery. However, some patients find that wearing dentures can be uncomfortable, causing them to stop wearing the oral appliance. Avoiding the use of your dentures can affect your appearance, oral functions, and ability to eat.
One reason why dentures can be uncomfortable is due to dry mouth. Dry mouth is a condition in which patients do not produce enough saliva. At the practice of James Altomare, DDS, we can recommend treatments to reduce dry mouth and make your dentures more comfortable. Alternatively, we may advise you to undergo a different restorative dentistry treatment to improve your oral health. To learn more about dry mouth and dentures, read on, and then contact our Skillman, NJ practice for a consultation.
How Dry Mouth Affects the Fit of Your Dentures
Traditional dentures require an adequate amount of saliva to stay in place comfortably. Without saliva, the dentures will not have enough suction on the denture-tissue surface to rest and remain stabilized. As a result, your dentures may feel loose and uncomfortable, causing the downsides of dentures treatment to outweigh the benefits.
Problems Caused by Dry Mouth and Dentures
Because dentures do not adhere to the gum tissue properly in patients with dry mouth, patients may experience the following problems:
Chafing of the gum tissue
Shrinking of the gum tissue
Irritation of the gum tissue
Reducing Dry Mouth
The first approach to treatment may be reducing dry mouth to encourage more saliva flow so the gum tissues remain lubricated when you are wearing dentures. To treat dry mouth, we must first determine its cause.
In older patients, certain medications are the cause of dry mouth. Many medications list dry mouth as a possible side effect. If you are using a medication that causes dry mouth, you may wish to speak to your primary care physician to see if an alternative option is available.
Certain medical conditions cause dry mouth, Again, you can speak to your doctor to find out what treatment options are available to reduce dry mouth.
Breathing through the mouth and dehydration can cause dry mouth. In these cases, patients can try to breath through the nose and increase their water intake to minimize dry mouth.
Dry climates can cause dry mouth. Try installing a humidifier in your home if this is the cause of your dry mouth.
Unfortunately, dry mouth is an unavoidable side effect of the aging process.
Increasing your water intake and the use of salivary substitutes may help your dry mouth. If these treatments do not work, you may wish to consider an alternative tooth replacement option.
Alternative Restorative Treatment Options
Implant-supported dentures do not rely on suction and adhesives to secure dentures within the mouth. Instead, the dentures are attached to dental implants, which are placed within the jawbone. As a result, implant-supported dentures are comfortable and stable for patients with dry mouth.
If you are only missing a few teeth, inquire about dental bridges. Dental bridges are attached to the surrounding natural teeth, and may prevent the gum irritation and instability associated with traditional dentures.
To learn more about your treatment options, contact the practice of James Altomare, DDS today.
Related to This